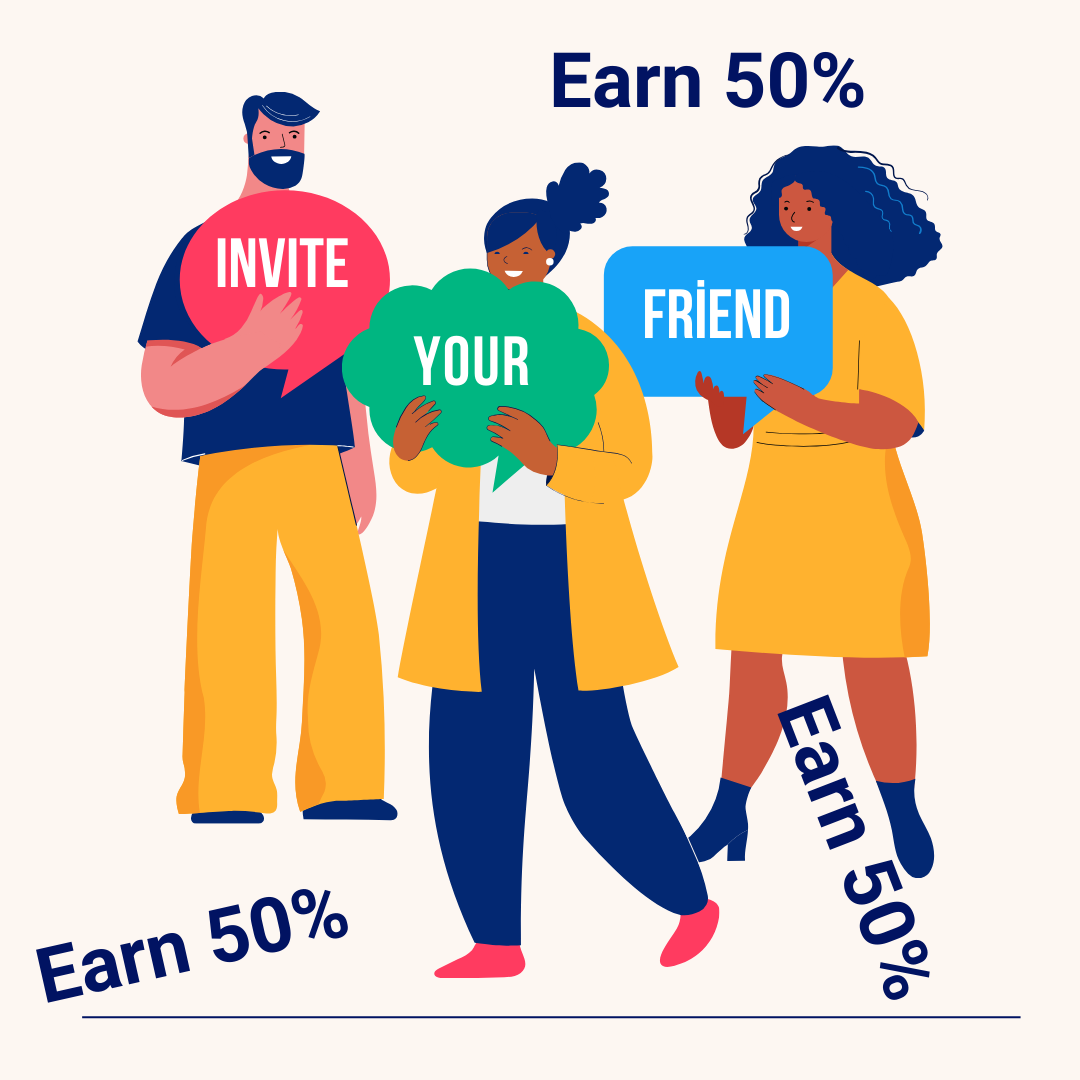 Invite Friends. Earn Crypto Together
Earn up to 10% commission every time your friends make a trade on Payid19.com
Research reveals 92% of consumers trust recommendations from friends and family above all other forms of advertising.
A referral program is a growth marketing tactic that seeks to encourage existing customers to recommend a brand to their friends, family, and colleagues. Often called word-of-mouth marketing, it seeks to supercharge natural or latent word of mouth with easy-to-use sharing tools such as referral links or codes and referral rewards.
Get Link : Register and generate referral links share it with your friends.
Invite Friends: Invite your friends to register through the referral link and get rewards when they complete trade every time.
Earn USDT: Every time your friends make a trade, you'll share up to 10% commission in real time!
Create an Account